Dimitris Demos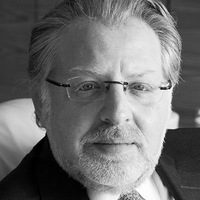 Dimitris Demos
General Manager and Vice President, DEMO SA, Vice President, Panhellenic Association of Pharmaceutical Industries (PEF)
Dimitris Demos
Dimitris Demos was born in Athens in 1973. He holds a degree in Chemistry from the University of Athens and an MBA in Economics from the Fordham University, New York.
Alongside his studies, he worked in various posts in the family business, DEMO SA Pharmaceutical Industry, where he put his business vision into action. Today DEMO is one of the largest pharmaceuticals companies in Greece, with €138.4 million in turnover (€12 million in 1999) and manufacturing facilities that cover a surface area of 57,000 square metres, with top-of-the-line technology.
He has always focused on exports, and continues to do so to this day. That's why DEMO currently invests in distributing its products to more than 85 countries globally. The company has marketing authorisations for 2,100 products and is in the process of obtaining relevant authorisations for another 600 products.
For Dimitris Demos, investing in the company's exports does not just relate to horizontal growth with presence in other countries, but also to vertical growth, meaning DEMO entering new markets in the countries where it is already commercially active.
Today, Dimitris Demos is the General Manager and Vice President of DEMO SA, as well as the Vice President of the Panhellenic Association of Pharmaceutical Industries (PEF).