Stavros Ioannou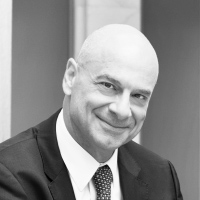 Stavros Ioannou
Deputy CEO – Group Chief Operating Officer (CΟΟ) & International Activities, Eurobank SA
Stavros Ioannou
Deputy CEO – Group Chief Operating Officer (CΟΟ) & International Activities, Eurobank SA

Executive Member of the Board at Eurobank SA, and Member of the Executive Board and the Strategic Planning Committee of the Eurobank Group. 

From 2005 to 2008 he served as CEO at Eurobank AD Beograd, Serbia, where he remains as a Member of the Board to this day. He served as General Manager of Retail Banking (2013 – 2014). He has been a Board Member at Eurobank Bulgaria AD since October 2015, ERB Property Services since November 2013 and Eurobank Cyprus Ltd since November 2015. He has been a Vice Chairman of the Board at ERB Business Services since December 2014, while he has also been appointed Chairman of the Board at BE – Business Exchanges SA since January 2014. 

He is a member of the Executive Committee, Hellenic Bank Association. 

He holds a degree in Business Administration from the University of Piraeus and an MA in Banking and Finance from the University of Wales, UK.

Since 2012 he has been actively contributing towards putting into practice and expanding the vision to create the egg – enter.grow.go programme and support young innovative entrepreneurship, both from his role in the programme's Advisory Board and from his position within the Eurobank Group.