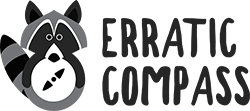 Millions of people around the world have identified routine with boredom and seek ways to better enjoy their everyday life.
Erratic Compass is a new and easy way to make our everyday life more interesting!
Through our website and Facebook page, Greeks, expatriates and tourists may participate in various activities, organised by us, ranging from pottery and sky diving to cooking and blood drives.
This way, we create a suitable environment for locals to meet people for all over the world and visitors to get a real taste of the local life, and not simply stroll through the city and taste the food.
All activities are carried out by our professional associates.
In cooperation with HR departments, we plan corporate activity packages.
Gradually, we will add new services and products to create a comprehensive well-being platform.