Meet the people who ensure that the programme is well organised and runs seamlessly day in, day out. They are the heart and soul of the egg – enter•grow•go ecosystem and offer support to all the teams.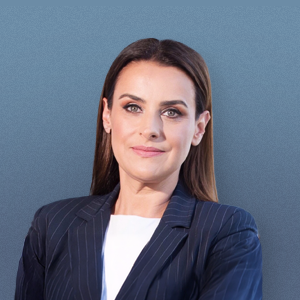 Roula Bachtalia
Manager, egg – enter•grow•go
''Emerging digital technologies together with research and science are driving businesses towards an exponential digital transformation and establishing industry 4.0.The osmosis of young innovative entrepreneurship and mature entrepreneurship are accelerating sustainable economic growth. Aiming to shape a business landscape that promotes innovation, excellence and growth, egg – enter•grow•go greatly assists the business development of innovative companies in Greece in three key areas: outreach, funding and business networking. In the ten years it has been running, egg has supported more than 1,000 new entrepreneurs, contributed decisively to the development of the Greek Innovation Ecosystem and is an exemplary business accelerator for innovative ideas both in Greece and abroad''.
Efthimis Georgakopoulos
Operations Manager, egg – enter•grow•go
''Innovation'' relates to the development and implementation of entrepreneurial initiatives that upgrade products and services or make production processes more efficient. Advances in technology, as a toolbox of innovation, serve the needs of entrepreneurship as regards growing or upgrading the business ecosystems active in the social fabric oriented towards global Megatrends. By supporting innovative entrepreneurship for over ten years now egg – enter•grow•go is helping companies, through tailored services, to move in the right direction and we actively participate in developing the innovation that facilitates the outward orientation of Greek entrepreneurship towards the global market''.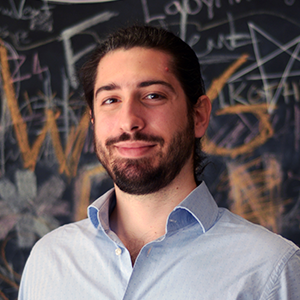 Aris Stamopoulos
Officer, egg – enter•grow•go
''With over five years' experience and work in the field of innovative entrepreneurship, I strive daily for our egg – enter•grow•go alumni to benefit from services that bring added value to their activity. I am responsible for ensuring ongoing consolidation of a strong ecosystem of egg alumni, in order to build synergies among the companies and also to connect them to large ecosystems outside Greece''.
Markos – Roberto Manolis
Officer, egg – enter•grow•go
''We live in an age where digitalization and innovation are clearly key for the survival and growth of every business. Professionals and consumers are now trained in searching for a better and more state-of-the-art solution to the problems they face, which makes adopting new solutions-products easier and smoother than ever. In the Digital Technologies in Tourism and Culture Innovation Cluster we want to showcase Greece as a country capable of creating innovative products that can change the tourism and culture sector worldwide and which have the support of large investment funds. Alongside this we are focusing on strengthening the Sustainable growth of the business members''.