Anastasios Spanidis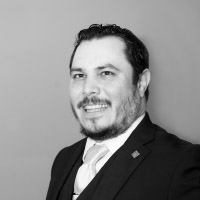 Anastasios Spanidis
CEO and Co-Founder at Generation Y – International eBusiness Experts.
Anastasios Spanidis
Anastasios Spanidis, CEO and Co-Founder at Generation Y – International eBusiness Experts, was born in Athens on 29 May 1982. He studied Electrical Engineering and holds an MA in Sales Psychology from the Metropolitan University of Leeds, graduating with honours.
He embarked on his professional career at age 18, gaining the necessary experience to view any business issue from a multifaceted perspective.
Counting 17 years of operations, Generation Y – International eBusiness Experts has flourished into an international agency, with offices and clients in many countries. It is mainly involved in creating market leaders, while its services include online promotion of businesses, B2B/B2C e-shops, digital marketing and use of cutting-edge technologies in general. In 2016, it was among the top agencies in the Search Performance category at the Google Premier Partner Awards (EMEA).
Meanwhile, Anastasios Spanidis has been a public speaker for over 15 years, and participates as an investor, shareholder or Board Member in various organisations and businesses. He is a regular member of the Steering Committee for the Leadership sector of the Hellenic Management Association (EEDE), and has served as a speaker/professor at various private universities and schools.
The digital community has appointed him many times in judging panels for various institutions.