Anthony Venios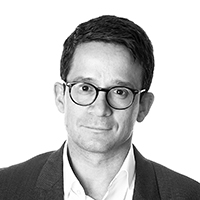 Anthony Venios
With a background in aerospace engineering, he is currently Chief Operating Officer at Latsco Family Office.
Anthony Venios
Anthony has worked at British Aerospace as an Engineering Trainee, before taking up a role in BAE Systems as a Graduate Engineer in 1999. He then moved to Airbus SAS as a Project Manager, and soon after became Head of Braking & Steering Systems for A350 XWB Aircraft. In 2007, he moved to Invensys PLC, as Group Portfolio Manager, responsible for the Global Product Portfolio, Investment & Strategy.
In 2012, he moved to Greece, where he joined ergonven, a boutique management consulting firm, as Managing Partner. During his time at ergonven, he completed a series of restructuring appointments and strategic growth plans for various clients. In 2016, he moved to CWT as CEO for Greece, during which time he oversaw the restructuring of the Greek entity, and in 2020 he joined consulting firm PROTEAS as Partner, responsible for Greece and Europe.
He is currently Chief Operating Officer at Latsco Family Office.
Anthony holds a Bachelor's in Aerospace Engineering from the University of the West of England, a post-graduate certificate in Management from the University of Lancaster, a Master's in Aerospace Dynamics, and an MBA from Cranfield University. He is a Chartered Engineer, and a Member of the Royal Aeronautical Society in London. He also sits on the advisory board of CEO Clubs Greece, is a member of the Hellenic Association of CEOs, and a mentor with egg and Orange Grove.