Vasilis Stoidis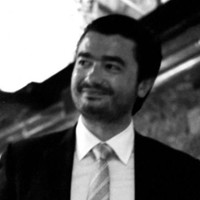 Vasilis Stoidis
Co-founder and CEO at 7L International, and Founder and CEO at MassiveGRID.
Vasilis Stoidis
Vasilis Stoidis was born in Kavala in 1980. He holds a degree from the School of Electrical and Computer Engineering, University of Crete. He has long experience in high technology, having established many companies since the age of 17. He specialises in the development of business models that offer high-value, long-term technological solutions for a wide array of issues. His engineering background helps him understand the momentum of certain situations and offer the right solutions. 
He has founded companies active in entertainment, telecommunications, IT and internet service provision, and has worked as a computer engineer, telecommunications engineer and commercial development executive. 
He is currently the co-founder and CEO at 7L International, and the founder and CEO at MassiveGRID, as well as an investor in various startups. 7L International was established in November 2007 and is a high-tech company active in developing high-performance software, high-level technical infrastructure and IT consulting. MassiveGRID was established in April 2014 and offers highly reliable and available cloud services around the world.