Dimitris Theofanous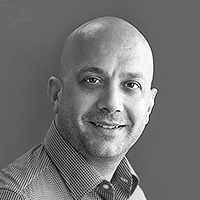 Dimitris Theofanous
Founder & Managing Director at eTURN.
Dimitris Theofanous
Dimitris is a graduate of the Maritime Studies Department of the University of Piraeus and holds an International MBA (Major in Marketing & Strategy) from the Athens University of Economics and Business as a scholarship holder of the "Alexandros Onassis" Foundation.
He has been the General Manager of Food Plus (KFC, Pizza Hut), having under his responsibility the overall digital and not only transformation of the group. In addition, he held the position of Business Unit Director at you.gr, the e-tailer of the Quest Group, one of the largest e-tailers in Greece (Consumer Electronics, FMCG Products, SDA, etc.) Before you. gr, was a founding member of ricardo.gr, brandsGalaxy.gr (ANT1 Group) and the Marketing Director of airtickets.gr.
He is a founding member of the Greek E-Commerce Association (GRECA), in which he served as President in the period 2015-2016 while at the same time he was responsible for the Association's European relations and extroversion. A frequent guest speaker at educational seminars and conferences, he currently serves as a Strategy & Board Advisor for various companies and has founded eTURN, (E-Commerce Consulting Agency).