Elena Papadopoulou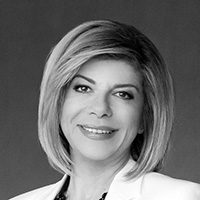 Elena Papadopoulou
OTE Group Chief Human Resources Officer
Elena Papadopoulou
Elena Papadopoulou is the OTE Group Chief Human Resources Officer since December 2011. She holds a degree in Business Administration and Economics from Deree College.
She joined COSMOTE in 2005 as Human Resources Director. In 2008 she became COSMOTE Human Resources General Director.
Before joining COSMOTE, Ms Papadopoulou had worked in the Financial Division of Shell Hellas SA. She then went on to become Human Resources Manager at Kraft Foods International.
Over the next ten years she was Human Resources Director and member of the management team at Mercedes Benz Hellas, P.N. Gerolymatos and Praktiker Hellas (Metro Group).