Fanny Skouvari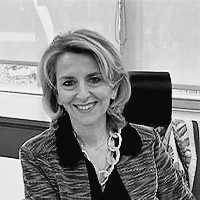 Fanny Skouvari
Chief Technology & Operations Officer at Santander Consumer Finance S.A., Greek Branch.
Fanny Skouvari
Fanny Skouvari started her career in Greece, in the Telecom sector as a SW engineer at Intracom and Intrasoft, before joining Accenture Greece in 1995 as a consultant in the Financial Services industry. She moved to Accenture Spain in 1997 participating in transformational IT projects in Greek and Spanish banks. In 2001 she moved to a Business Development Manager position in Accenture engaging with presales and marketing activities across different geographies for Financial Services assets.
In 2010 she joined Santander Group as an IT Manager, leading projects in the corporate CRM area. Since 2016 she worked for Santander Bank Spain as an IT Senior Manager, in charge of the Digital transformation projects in the areas of Customer Intelligence, Customer Service and Commercial model.
In 2020 she joined Santander Consumer Finance with the aim to launch operations in Greece, and since then she moved to Greece holding the position of Chief Technology and Operations Officer.
She holds a BSc in Physics (National & Kapodistrian University of Athens), MSc in Information technology (Nottingham University) and a Master in Performing Arts Management (Universidad Complutense). She is also Secretary of the Hellenic–Spanish Chamber of Commerce.