George Pontikas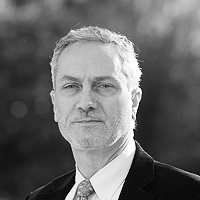 George Pontikas
President and CEO of Syngenta Hellas.
George Pontikas
George Pontikas is the President and CEO of Syngenta Hellas.
He started his career in 1990 in Ciba Geigy Hellas (forerunner of Syngenta Hellas) as Seed Development Manager. In 1997 he became Director of the Seeds Department and in 2011 Sales Director of the consolidated business activities of the company and CEO since 2015.
In January 2020, along with the duties of Crop Protection Product Sales Manager, he also assumes the duties of President and CEO of Syngenta Hellas as well as the position of Business Area Manager for the countries Greece, Israel & Palestine, Cyprus, Albania, and Kosovo (BA Mediterranean).
He is the A Vice-President of the Hellenic Crop Protection Association (HCPA). He was also President of Greek Seed Trade Association (EEPES) from 2010 to 2016 and a member of the Board of ISF (International Seed Federation) from 2010 to 2013.
George Pontikas is a graduate of the Department of Agriculture of the Aristotle University of Thessaloniki with a master's degree in Agricultural Economics, Marketing, and Sociology as well as a master's degree in Business Administration (MBA).