Ioannis Arampatzis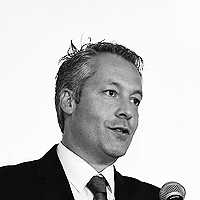 Ioannis Arampatzis
Founder, managing director and legal representative of NanoPhos SA.
Ioannis Arampatzis
Dr Ioannis Arampatzis is a chemist who has dedicated his professional career to inventing innovative materials and coatings that solve everyday problems. After winning the 1st prize in the European business plan competition in 2005, he became the founder, managing director and legal representative of NanoPhos SA.
NanoPhos develops nanotechnology-driven formulations for fulfilling the needs of multiple industrial sectors. Under Dr Arampatzis' leadership, it received numerous international Awards for its innovative and business achievements (Bill Gates Innovation Award in Greece, Green Award, RSM European Business Award National Champion, The Lloyd's Greek Shipping Awards, etc.). Dr Arampatzis has organised the R&D department of NanoPhos SA as the primary think and experimentation tank for new product development.
Apart from his research experience, he is interested in quality or process management and legislation issues, especially in the field of nanotechnology and the economic impact of nanotechnology, nanotechnology innovation policy, innovation indicators, and transferring (nano)technology into practical applications. Dr Arampatzis is an inventor of 8 international patents and co-author of 29 peer-reviewed journal publications, which have received more than 3000 cited references from fellow researchers.