Vaios Gkitsas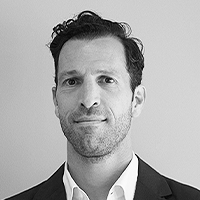 Vaios Gkitsas
Founder at Upset Partners.
Vaios Gkitsas
Vaios is known for his work in software entrepreneurship. He's the founder of Upset Partners, the only Go-to-Market venture studio dedicated to nurturing early-stage B2B startups across Europe & MENA. With more than 20 years of experience, Vaios is a pro at turning ideas into real businesses in the B2B software world. He's started and grown three companies, selling one and raising money from VCs several times.
Throughout his journey, Vaios has engaged in collaborations with some of the world's most esteemed incubators and accelerators, including Antler, 500 Startups, and Hub71, fostering connections with globally renowned entrepreneurs. Vaios got his MBA from Strathclyde University, and he's also taken part in special programs about startups and venture capital at famous places like Y Combinator and Imperial College Business School. He really loves what he does and he is always willing to help ambitious entrepreneurs to succeed.