Vassilis Andrikopoulos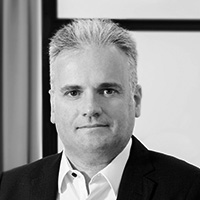 Vassilis Andrikopoulos
Deputy CEO at Karamolegos Bakery SA.
Vassilis Andrikopoulos
Mr Andrikopoulos has more than 25 years of experience in posts of increasing responsibility in Greece and abroad, in Greek and multinational companies. He started off his career at PepsiCo and then worked at DIAGEO PLC for 15 years, where he was Financial Director for Western Europe. He then took on the role of Deputy CEO at Olympic Brewery (a member of the Carlsberg Group), CEO at NOVAL (a member of the Viohalco Group) and CEO at Green Cola. From June 2019 to October 2020 he acted as Special Advisor to the Prime Minister of Greece on Development and Entrepreneurship issues. As of November 2020 he has been the Deputy CEO at the Karamolegos Group. He is also an Independent Non-Executive Member at Premia Properties. His studies include a degree in Business Administration from the Athens University of Economics and Business (AUEB) and many certifications in the areas of Financial Management, and Acquisitions and Mergers from the Harvard Business School and INSEAD. He is a member of the Board of Trustees of the Hellenic American University (HAU), a member of the CEO Clubs Greece, and a member of the Economic Chamber of Athens and the Hellenic-American Chamber, while he supports several initiatives, such as Envolve, Endeavor and Coeurs pour Tous Hellas.