Betty Alexandropoulou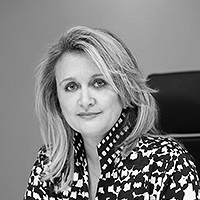 Betty Alexandropoulou
Executive Director & Member of the Board, Enterprise Greece
Betty Alexandropoulou
Ms. Betty Alexandropoulou is the Executive Director of Enterprise Greece and Member of the Board, with comprehensive responsibility for Foreign Trade, inclusive of representation of the Greek state as Deputy Commissioner General in World EXPO Dubai 2020. Prior to her current role, she served as Special Advisor to the Greek Deputy Minister of Foreign Affairs and Enterprise Greece.
Ms. Alexandropoulou comes with vast experience in senior leadership roles within government, foreign and domestic, as well as private-sector multinational organizations, and several years abroad in countries such as Switzerland, Argentina, and the United States.
Formerly a Senior Commercial Advisor for the U.S. Department of Commerce at the U.S. Embassy in Greece, her portfolio included Healthcare and ICT sectors and the SelectUSA global program which facilitates U.S. foreign direct investment. Before that, she had accumulated over 18 years of experience in senior executive positions with blue-chip companies like AT&T and Vodafone. A seasoned professional in managing global projects and teams, she specializes in international market expansion as related to trade promotion and investment attraction, as well as business transformation.
Ms. Alexandropoulou holds a Master's in Business Administration and a Bachelor's in Economics & French Literature, with honors distinction, from universities in the United States, and a Professional Certified Coach Credential by ICF (International Coach Federation). She has served in business associations such as the Propeller Club and the American Chamber of Commerce - and for the latter is presently a committee member for AmCham Women in Business. She participates in various conferences and industry forums as a keynote and panel speaker. Ms. Alexandropoulou is multicultural and communicates in several languages - native English and Greek, as well as fluent French and Spanish. She is married and has 2 children.