Eirini Fragkiskou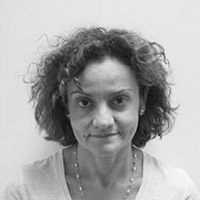 Eirini Fragkiskou
Senior business executive and COO at Sentio Solutions.
Eirini Fragkiskou
Eirini Fragkiskou is a senior business executive, with a background in technology and 20 years of experience in the areas of strategy and business development, sales and B2B. She also has experience in the telecommunications, oil and energy industries.
She holds an MSc in Chemical Engineering and an MBA from the Harvard Business School.
She is an expert in adapting to handle various business sectors, and in balancing macroeconomic and microeconomic prospects.
Currently working as the COO at Sentio Solutions, a startup registered in the USA, and with a vision to change the way mental health is managed, she brings a comprehensive and intra-operative perspective, and people management skills. Her aim is for the whole team to contribute to developing the product and the business operations. She also aims to secure the structure, procedures and priority setting.