Evangelos Konstantinis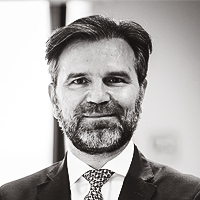 Evangelos Konstantinis
Evangelos Konstantinis is the Managing Director of NTT DATA Greece.
Evangelos Konstantinis
Evangelos Konstantinis is an executive with over 20 years of broad expertise in company strategy formulation, business development activities, operations, people, customer & partner management.
Now holding the position of the Managing Director of NTT DATA Greece, he has been managing large-scale portfolio of projects, services, and consulting activities for worldwide organizations, placed among others, in the United Kingdom, Finland, Sweden, Belgium and Italy.
His strong educational background in engineering and economics combines studies in the Universities of Patras, National Technical University of Athens, Harvard, and MIT, receiving practical experience from several areas and fields, amid strategy, innovation, finance, leadership, people management, large scale organizational change & negotiations and market intelligence.