Themis Sarantaenas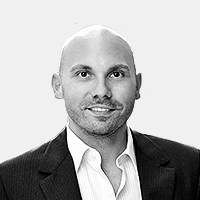 Themis Sarantaenas
Senior Certified Marketing Consultant
Themis Sarantaenas
Themis Sarantaenas is a Certified Marketing Consultant (as a Senior Marketing Consultant by the Hellenic Management Consultants Association) with 22 years of solid working experience. He has worked for over 10 years at L'Oreal Hellas in various positions and with the top-selling brands. Today, he specializes in the development of small and medium-sized businesses, with a rich client portfolio from various industries. Additionally, he trains executives and small business owners through Marketing and Soft Skills seminars. Furthermore, he is a trained Business & Personal Coach, and has written six books on marketing and its application in businesses, with the most recent one released in bookstores in 2023.
In 2019 and 2021, he was awarded as the "Best Marketing Consultant" at the Franchise Awards for his contribution to the industry, while in 2022, he was awarded as the "Best Marketing Consultant" at the Aesthetic Awards.
Moreover, he hosts and presents the radio show "Entrepreneurship on FM," which is broadcasted weekly live on Channel 1 90.4 FM, as well as the TV show "Marketing in Practice," which has been airing since 2014 on Greek television channel ONE CHANNEL, as well as on eleven other regional stations in Greece, the United States, and Canada on the Greek-speaking local TV network.
Finally, his marketing podcasts are hosted on the Athens Voice portal and consistently rank at the top of the charts nationwide in the marketing category.